McNutcase wrote:NASA has officially declared the Opportunity Rover dead. They made their last attempt to contact it last night, and received no response. We sent it up there for a 90 day mission, and it lasted 15 years.
As always, XKCD is on point.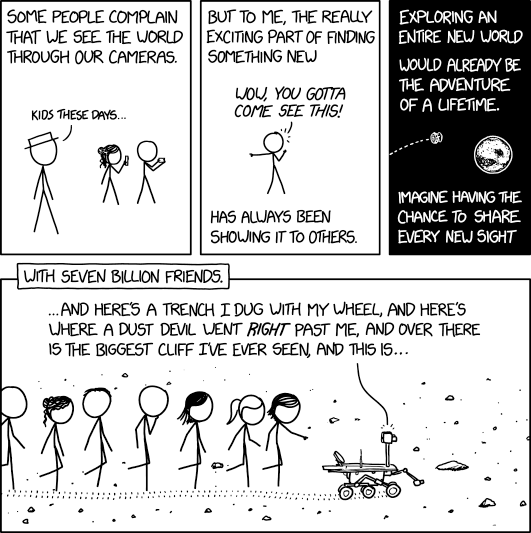 Hover over text "Thanks for bringing us along"