Episode Seventy Three – … (again)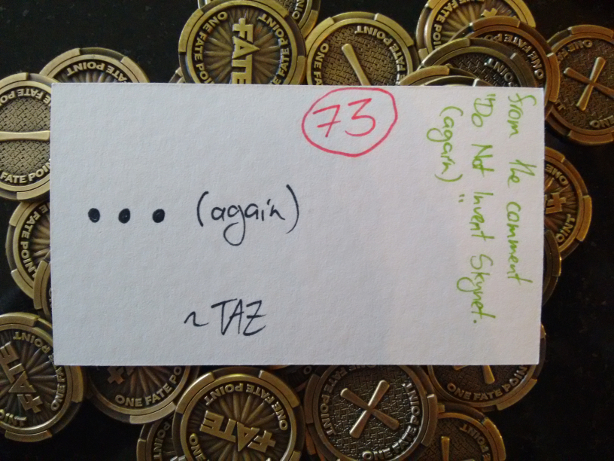 Red tape controls the Bureau for Lost Time Retrieval, but unrecorded anomalies are the operative's bread and butter.
The Alien Invasion can only be thwarted by a Coalition of the Mad! Now all they have to do is agree on what colour to make the deathrays.
The Planner proposes a scheme and the Naysayer "helpfully" reminds them how it didn't go so well last time. Is thwarted just another word for nothing left to lose?
Also;
"There's clearly no one source of truth in this scenario, because everyone has their own views about things."
"Everyone is a filthy liar."
"Yeah".
"Also, that could totally be the title."
"Everyone Is A Flithy Liar."