Whoo!
Quoted from GrayTigeress on the
old forum
(What ever happened to the tradition of lantern-giving, anyway?):
-------------------
What is a Grue?
This is the Grue! If you See eyes shining in the dark there is a good chance a Grue is after you!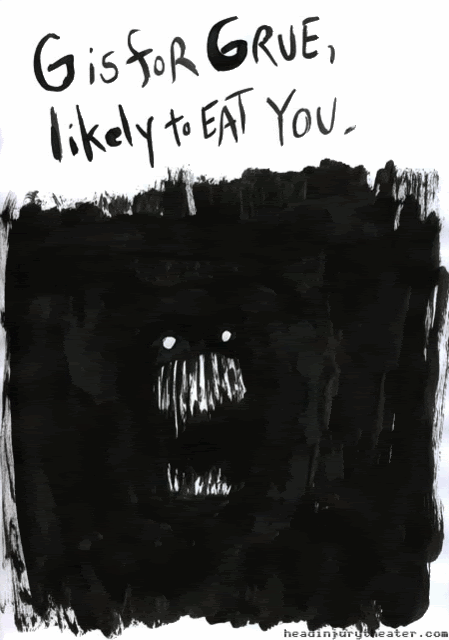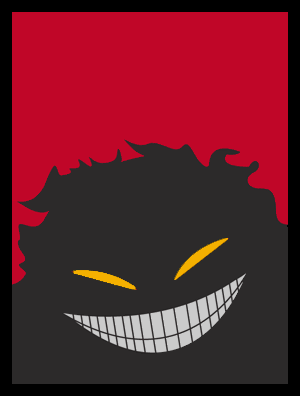 Wikipedia wrote:
The first mention of grues in the Zork games is the following ominous line:
It is pitch black. You are likely to be eaten by a grue.
Further investigation will reveal more about their nature:
> what is a grue?

The grue is a sinister, lurking presence in the dark places of the earth. Its favorite diet is adventurers, but its insatiable appetite is tempered by its fear of light. No grue has ever been seen by the light of day, and few have survived its fearsome jaws to tell the tale.
This warning is not to be taken lightly. If the player attempts to continue moving through a dark place rather than returning to a lit area or activating a light source, there is a high probability he will be caught and eaten by a grue. Originally, grues were not a threat as long as one remained still and didn't leave one's location, but in later games it has been possible, in certain situations, to be eaten by a grue simply by waiting around in the dark.
Now Phil eats Grues, so befriending Phil is a good idea! His favorite are the marshmallow ones.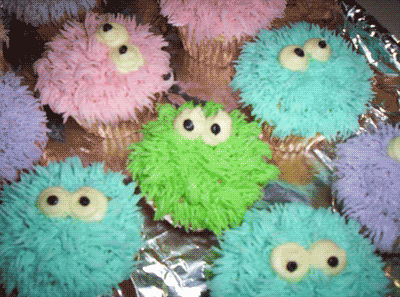 Phil also has a mostly tamed Grue for a friend
TheGrue
.
Us mere mortals need a lantern to fight off the Grue. Most of the time someone will hand you one when you introduce yourself.




But don't let this happen to you!
clash wrote:
>GET LANTERN

You now have a brass lantern. It is dark.

>LIGHT LANTERN

The lantern will not light. Perhaps it needs oil? It is dark.

>FILL LANTERN

You have no oil. It is dark.

>F*CK LANTERN

>I don't know how to f*ck something. It is dark.

>THROW LANTERN

The lantern smashes against the wall. It is dark. You are eaten by a grue.

-clash
Get some oil from someone quick!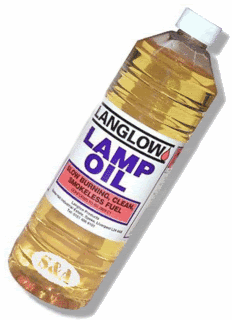 So Beware you lurkers in the Dark, stay in lit places and post often!